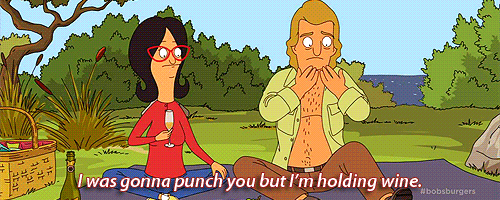 Anyone else here into wine?
A few months ago, I would not have answered this question. But I didn't choose the specialty booze retail life; the specialty booze retail life chose me. Oh wait. I
did
choose it.
Anyway, I'm currently sipping on this offering from somewhere semi-close to
BadJustin
's place. Very enjoyable; some red berries and herbs. I watched the rain fall all day, while wearing a long sleeved tee and jeans despite the month, and decided this was what I wanted to have when I got home.